Rebekah Vardy's
Ongoing defamation case against fellow British footballer's wife Coleen Rooney is finally going to trial in London this week.
The model, 40, is suing Rooney, 36, for libel after she accused Vardy of leaking stories to UK publication The Sun after they were privately shared to Rooney's personal Instagram page.
The case has dominated headlines for two-and-a-half years now, and is expected to amount to up to £3 million (approx. $5.3 million) in legal costs.
Now, Vardy and Rooney are going head-to-head in the High Court to officially put their famed 'Wagatha Christie' quarrel to rest, so here's everything you need to know.
READ MORE: Rebekah Vardy's IT expert 'loses password' to WhatsApp in 'Wagatha Christie' defamation case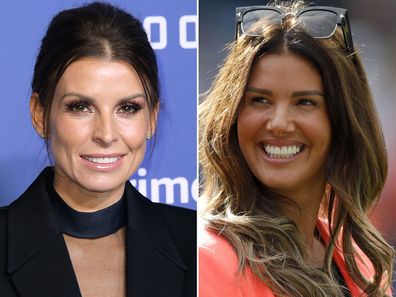 READ MORE: Messages between Rebekah Vardy and her agent read out in court
What happened between Coleen Rooney and Rebekah Vardy?
In October 2019, Coleen Rooney took to Twitter and then Instagram to reveal her discovery about a personal investigation she had conducted on her private Instagram profile.
In her postRooney revealed she believed a "trusted" person had been leaking stories about her to the British press – specifically The Sun – that had appeared on her private Instagram account.
Rooney had a suspicion about who the person was, and to get to the bottom of it, she decided to conduct an investigation.
READ MORE: UK media personality stops cancer treatment, moves to hospice care
"I blocked everyone from viewing my Instagram stories except ONE account," Rooney wrote, adding, "(Those on my private account must have been wondering why I haven't had stories on there for a while.)
"Over the past five months I have posted a series of false stories to see if they made their way into The Sun newspaper. And you know what, they did!"
Rooney claimed stories about her traveling to Mexico to inquire about 'gender selection' for her next child, returning to television, and a flood in the basement of her apartment were all false creations she shared with this one person.
When each story ended up in The SunRooney says she was left to assume it had to be that one person.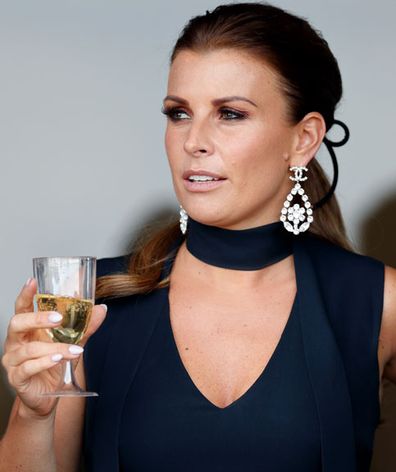 READ MORE: Nick Cave confirms son's death at age 31
"I have saved and screenshotted all the original stories which clearly show just one person has viewed them," she wrote.
"It's ……………. Rebekah Vardy's account."
Later that day, Vardy issued her own statement on social media, denying the claims. She also said she had tried to call Rooney about her claims.
"I never speak to anyone about you as various women who have asked me to over the years can vouch for," Vardy wrote in her post.
"If you thought this was happening you could have told me and I could have changed passwords to see if it stopped. Over the years various people have had access to my [Instagram] And just this week I found out I was following people I didn't know and have never followed myself.