An annexation of King's Bay, a redesign for a downtown parking lot, a pitch for a condo development, and the dissolution of a city board.
Crystal River City Council has a lot on the agenda for its upcoming meeting at 5:30 pm Monday, May 9, at City Hall, 123 NW US 19, Crystal River.
Council members will also meet earlier at 5 p.m. Monday as the city's Community Redevelopment Agency (CRA) Board to hear an update from City Manager Ken Frink about the permitted color palette for buildings in the city's CRA district.
For more information about the city meetings and how to watch them live online, visit crystalriverfl.org/meetings.
Council to vote on annexing rest of King's Bay's submerged lands
Crystal River is looking to have control over King's Bay.
City council members will vote Monday on a motion seeking to have Mayor Joe Meek authorize the city's interlocal agreement with Citrus County to annex the southern two-thirds of the bay's submerged lands.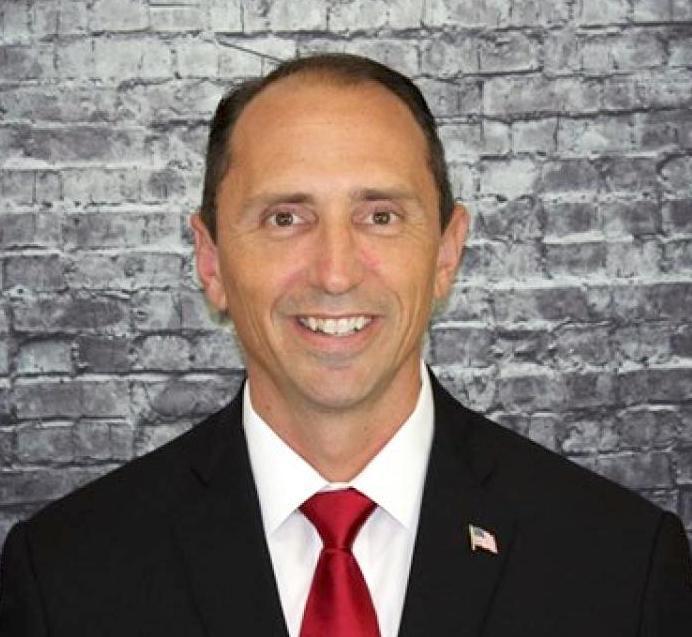 A third of King's Bay to the north is within Crystal River's borders, allowing the city to enforce ordinances to help clear the bay of at-risk/derelict boats, waterway congestion and long-term anchoring.
City staff would like to expand the jurisdiction of city law to the entire bay by first annexing the rest of the bay from the county, the Florida Department of Environmental Protection, or FDEP, and the US Fish & Wildlife Service, or USFWS.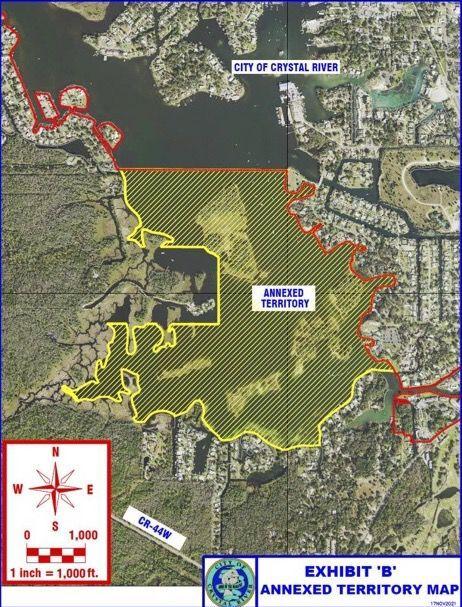 According to city staff, the FDEP and USFWS have requested the city move forward with annexation.
If the annexation goes forth, county residents living along King's Bay would still go through the county for permitting of docks, boat davits, boat lifts, boat covers and boathouses on the bay.
Through use of a recently approved Florida law, city staff would like to establish anchoring-restriction zones in King's Bay, limiting anchoring to less than 45 days in certain areas.
Crystal River, under the annexation agreement, would also have authority to limit the long-term storage of vessels in King's Bay.
City eyeing revamp of downtown parking lot
The pieces are there for Crystal River to look at upgrading one of its downtown parking lots.
City council on Monday will vote on whether to award Kimley Horn and Associates Inc. $68,779 to design and permit a refreshed look for the city's parking lot near the southeast corner of US 19 and Northwest First Avenue, behind the stretch of Citrus Avenue's shops.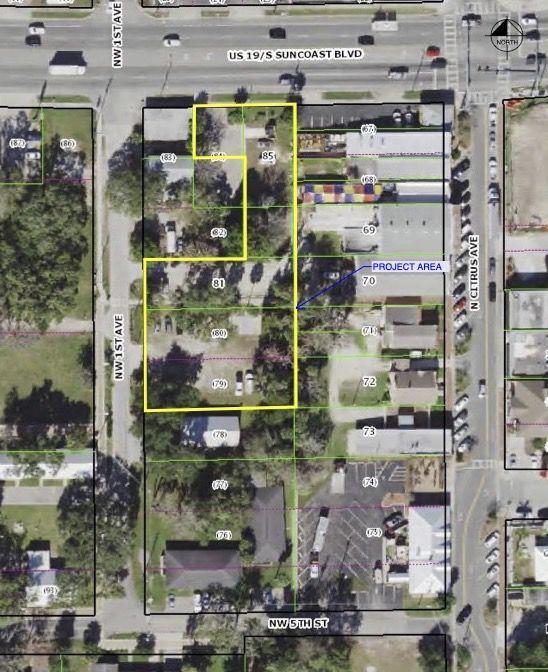 Crystal River owns and operates the current limestone parking lot there, and, over the years, has acquired adjacent parcels that also border US 19.
It's the city's goal with this redesign from Kimley Horn to create a more efficient parking pattern by incorporating those other city properties, developing what the city calls a "utility service corridor" behind the businesses along Citrus Avenue.
A wholesome parking lot would also allow for more formal connection between the city's Riverwalk sidewalk along First Avenue and the rest of downtown to the east.