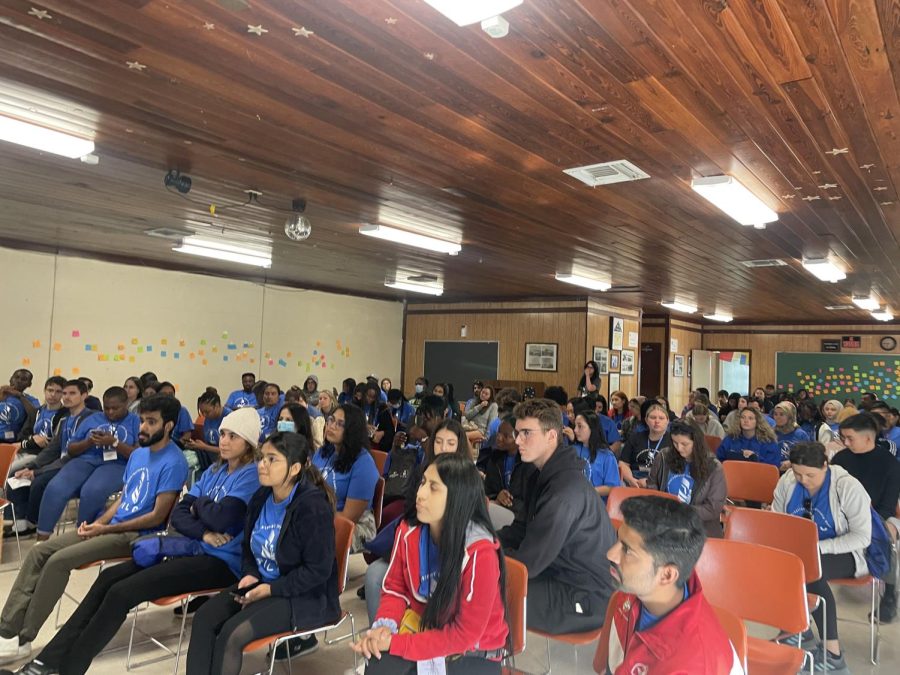 The Florida International Leadership Conference held its 15th annual event this April 8th through the 10th at Lake Placid's Camp Cloverleaf 4-H. While this event typically takes place in February, after pandemic-related delays, organizers and volunteers were able to come together to host this yearly leadership event.
According to Valencia Intercultural Student Association (VISA) Club advisor Kenia Pimentel, a Dominican Republic immigrant, Valencia Alumni, and International Student Services Specialist, "…Florida International Leadership Conference (FILC) is an exciting conference that will give international and study-abroad students a unique opportunity to learn from one another, share educational experiences, and promote global education!" Pimentel attended as the FILC Registrar for 2021-2022 and talked at length about her own experiences. Valencia students can can FILC through funds supplied by the college's Student Development. The camp-like atmospheres attendees to expand their comfort zone and get to know one another by bunking with international and domestic students in cozy cabins for a 3-day weekend.
Attendees will have studied abroad or have an interest in doing so, while some may already be leading global minded initiatives of their own in campus. While an attendee did not bunk with the team whom they arrived, partnering with other students allows for new friendships, exposure to new ideas, and the development of leadership skills. With attendees hailing from different nationalities and universities across Florida, getting to know everyone is handy if a student is planning to transfer to any of the other universities attending the event.
The goals of the FILC are to "enhance leadership skills, promote friendships and networks among international & study abroad students, recognize and reward student leaders who promote international understanding on campus, challenge to see themselves as global leaders, and to recognize the differing styles of leadership across cultures". The event is packed with a series of educational and team-building sessions.
FILC also presented keynote speakers such as Dr. LaDonna Butler, a Licensed Mental Health Counselor – Qualified Supervisor (LMHC-QS) and Certified Daring Way™ Facilitator (CDWF) featured on Time Magazine, New York Times, Tampa Bay Times, ABC, FOX News, and cited in the work of Deran Young, Tarana Burke, and Brene' Brown.
After Saturday morning rising yoga and breakfast, Dr. LaDonna spoke to attendees, encouraging them to ask themselves what was something they would give themselves permission to do during this conference and write it on a sticky note.
---
"I really liked the experience, to be honest" recalls Maria Willches, Architecture major and VISA Club Secretary. "It was my first camp, and I didn't know what to expect. But then when I arrived there, seeing all the people, and sharing all the stories- and I love to dance, so in the dance party I learned a lot because I saw people that I thought I would never see in a million years, and they taught me dances from their country."